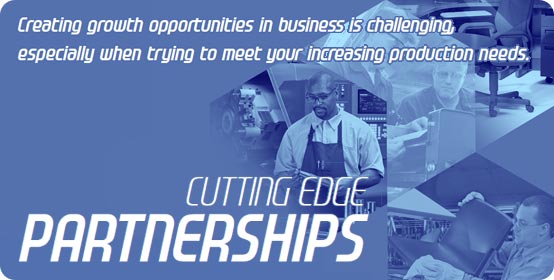 The PIE Program
The PIE Program Designed to help new & expanding businesses, the Prison Industry Enhancement Certification Program (PIECP or PIE) will increase your production quantity without a loss in product quality.
What can the PIE Program do for your business?
To produce goods and services, private industry traditionally relies upon its own plants, employees and facilities. In a high growth environment, sometimes that is not enough. Correctional industries is a viable alternative to meeting your production needs. Your business benefits from a dependable labor pool, ample production space, and capacity inside America's correctional facilities. By partnering with Correction Enterprises, your business will gain the capacity it needs to grow.
Correction Enterprises offers two models of the PIE Program:
Customer Model (Contract Manufacturing and Services - We provide and do most everything for you for a fee.)
Employer Model (You provide and do most everything yourself in our facility.)
Does your business qualify?
There are several important federal program requirements that each business partnership must meet in order to participate in the PIE Program. These include:
Offender workers must receive prevailing wages and certain benefits, including worker's compensation coverage.
Partnerships may not displace employed workers.
Offender worker participation is strictly voluntary.
Organized labor and local private industry must be consulted prior to business startup.
The business production processes must comply with National Environmental Policy Act (NEPA) requirements.
As your partner, Correction Enterprises will assist you with obtaining BJA and other approvals and will process all PIECP applications.
What is the PIE Program?
The Prison Industry Enhancement Certification Program places offenders in realistic work environments, pays them prevailing wages, and gives them a chance to develop marketable skills that will increase their potential for rehabilitation and meaningful employment on release.
Correction Enterprises is proud to be a partner with the Department of Justice, Bureau of Justic Assistance in implementing this program.
What is Correction Enterprises?
Working within the North Carolina Department of Adult Correction, Correction Enterprises allows offenders to learn job skills by producing goods for the State of North Carolina and other tax-supported entities.
Correction Enterprises features over 30 production facilites encompassing more than 15 different industries across the state of North Carolina.
Correction Enterprises offers two models of the PIE Program:
Check out our partners and some of the services we could offer you: