Correction Enterprises
A Great, Purpose-Driven Place to Work
If you are looking for an exciting, purpose-driven career with a diverse team that's laser-focused on transforming lives to make North Carolina safer for everyone, then Correction Enterprises is the place for you. As a self-supporting manufacturing business operating inside state government, there's no other entity like us, nor is there one that offers the same unique career opportunities we have.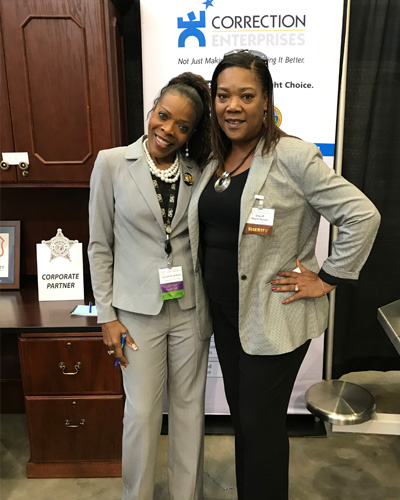 If you've ever worked in business, or wanted to work in a business, join our team. If you've ever wanted to work in a great place where every minute of every day you help transform imprisoned people into awesome mothers, fathers, sisters, brothers and neighbors, that's what we do.
Our 350-member team is made up of hardworking, dedicated professionals who run 29 production centers inside state prisons; market and sell products; serve customers; and provide administrative and IT support.
But make no mistake, no matter what job titles we hold, we all serve one common purpose, either directly or indirectly: Training and transforming the more than 2,300 incarcerated individuals under our care.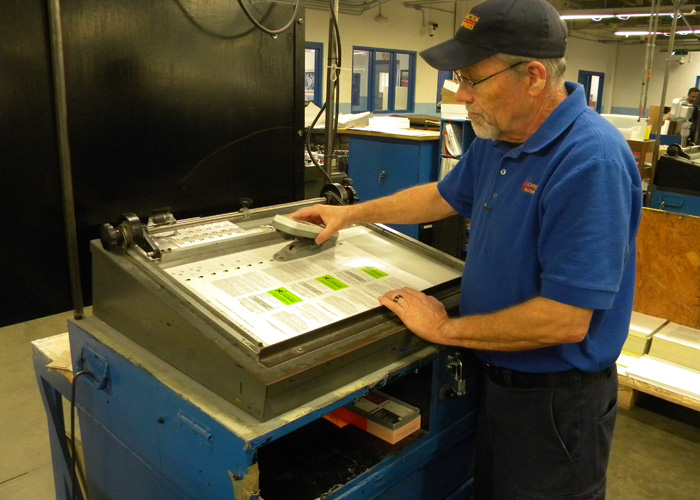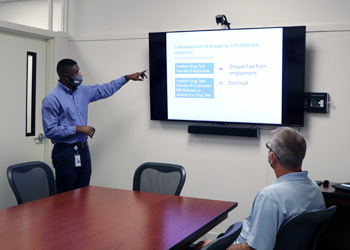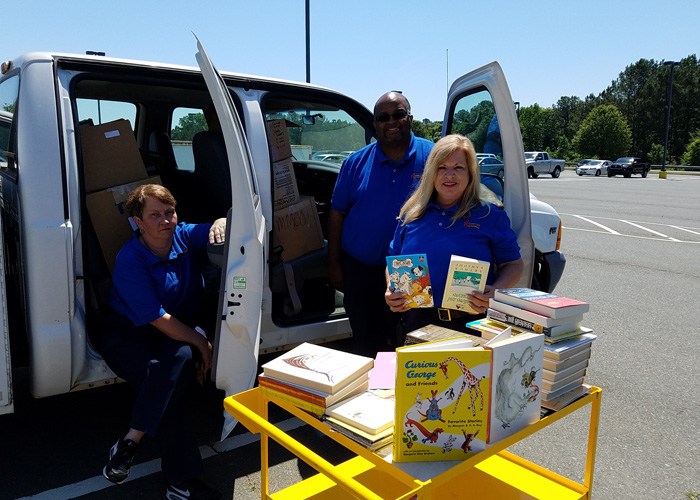 What Types of Jobs Will You Find at Correction Enterprises?
---
What exactly would you be doing if you work with us? Here are a just a few of many examples:
Driving a truck: We operate a fleet of 40 tractor trailers that deliver food, clothing and laundry from our factories to 54 state prisons, move raw materials between plants, and deliver orders to customers. You could also drive one of our box trucks to make local deliveries of printing orders or to deliver and install office furniture.
Operating machines: From state-of-the-art million-dollar digital equipment to basic metal stamping machines, our 29 factories always are looking for experienced manufacturing talent. If hired, you could be operating meat-packing machinery; huge German-made fabric cutting machines; computerized woodworking equipment; a liquid-filling janitorial products line; welding stainless steel products; running a printing press; operating a braille transcription machine; framing and matting award certificates; making license tags and highway signs; making face masks and shields; upholstering office chairs and other furniture; or operating commercial-type laundry equipment.
Training and supervising: All of our positions at our 29 factories supervise and train those in prison to learn new hard and soft skills that will help them secure good-paying jobs after release. This is where our transformation mission is front-and-center, every day. Training someone how to weld or do Braille transcription delivers the technical skills that will be required for future job opportunities. But teaching the "soft" skills, such as how to effectively communicate and work as a team with supervisors and coworkers, is just as important. Some have never held a paycheck job before.
Human Resources: When you have diverse job opportunities like we offer, there's always a need to post and fill job openings; recruit new talent; administer performance programs; communicate policy changes; process, train and onboard new hires; build employee engagement; and provide benefits counseling.
Serving Customers: If you love to interact directly with customers, whether retail or business-to-business, apply to join our world-class customer service team in Raleigh. You will have a customer-facing role that enters orders, provides price quotes, solves problems, and assists customers who visit our product showroom.
Information Technology: There's probably no other work environment that requires staff to have a more diverse set of IT skills than ours. On any given day you could write code; build a web page; install or image a new laptop or desktop computer; travel to a plant and fix a connectivity problem; or assist with our new Enterprise Resource Planning (ERP) system.
Administration: We're always looking for sharp office talent who knows how to do accounting; clerical work; scheduling; meeting and event planning; employee communication; executive/management support; data entry; spreadsheets; and so much more.
Working on a farm: We operate an 8,000-acre farm in Halifax County that grows and harvests crops; packages eggs; ships fresh produce; and has an on-site cannery operation. You could operate farm equipment; harvest honey, soybeans, collard greens or green beans; supervise the cannery; or work in the farm office.
Maintenance: When you run 29 factories and multiple warehouses and offices, there's always something that needs to be repaired, replaced or installed. Our crew is constantly on the go from its base in Garner to address issues across the state. We provide modern, well-equipped trucks, tools and equipment so there's virtually no problem we can't solve.
Selling products and services: If you are a natural-born salesperson or believe you can be, our 20,000+ products and services are waiting for you. Our five professional sales representatives call on thousands of state and local government entities, non-profits, the National Guard, and government contractor customers across the state. Your schedule might have you measuring prison offices for wood furniture; making a sales presentation; delivering a new office chair; attending a trade show or conference; calling on a school superintendent or sheriff; preparing product price quotations; or responding to telemarketing sales leads. One thing you can count on doing is building and fostering relationships with our diverse customer base.
Marketing and promoting: Do you have a "creative gene," experience or a desire to market and promote products and services? Our marketing team develops marketing strategy; supervises an offender-staffed telemarketing and lead-generation center; creates and executes email campaigns; places advertising; plans trade shows and conferences; engages with the website; and provides category and product input.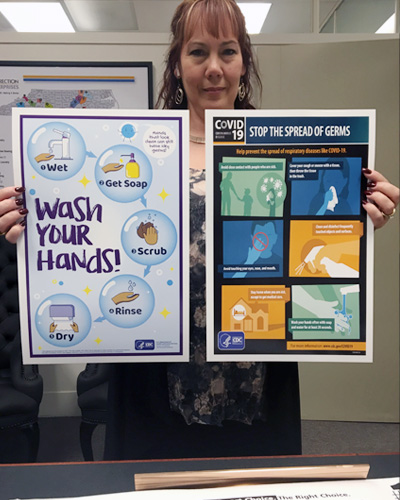 What Types of People Work at Correction Enterprises?
---
Correction Enterprises is proud to promote workforce diversity.  In fact, when you come to work with us, you will find a diverse, energetic team of employees and staff.  Our strategic plan has long directed us to "hire the most talented applicant for every open position" and we take that very seriously.  Not only do we have diversity of gender, race, ethnicity, religion, age, sexual orientation, and physical ability, we also have diversity of problem-solving approach, personality type, education level, career experience, and technical skillset.
Why have we placed such an importance on workforce diversity?  Because it ensures our best chance for success!  Diversity welcomes different perspectives, creates innovation and increases the opportunity for unique talent to develop. Because our team members come from various backgrounds, they bring special knowledge gleaned from unique experiences that have shaped their careers. This allows for new ideas and creative solutions that help Correction Enterprises experience long-term success.
Current Job Openings
---
If you want to further explore joining our team and see all of our current job openings, click HERE.
Why Choose Correction Enterprises?
Because 12,832 Customers Believe We're the Smart Choice and the Right Choice
At Correction Enterprises, our purpose-driven mission is like no other: To Create a Safer North Carolina through the Changing of Lives. How can you help? By partnering with us on the products and services you are already buying.
Why? Because it's the Smart Choice and the Right Choice.