The Correction Enterprises Story
From Turnips to Tables…
More Than 120 Years of Transformation
In 1900, three years before the Wright Brothers' humanity-changing first flight at Kitty Hawk, another historic event took place 100 miles east at Tillery: The state of North Carolina launched a Prison Industries System on an 8,000-acre tract of farmland surrounding Roanoke River prison.


Now, more than 120 years later, offenders are still harvesting crops there and Correction Enterprises has become the third-largest prison industries organization in the United States. Although products and services have evolved through the years, one thing has remained constant: A passion for creating a safer North Carolina through the training and transformation of state prison offenders to reduce recidivism. Following is a brief history of the remarkable evolution…from turnips to wooden tables…and everything in between:
Birth of an Industry
1900
North Carolina Prison Industries
launches at Roanoke River Farm.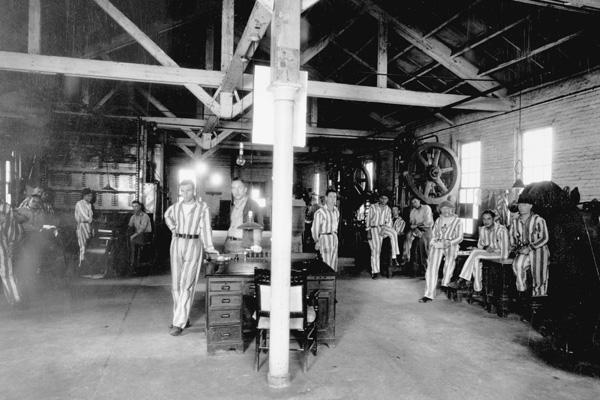 1927
DOT Highways Commission starts
license tag plant at Central Prison.
1936
A fishing industry is born in Brunswick County to provide fresh seafood to state prisons.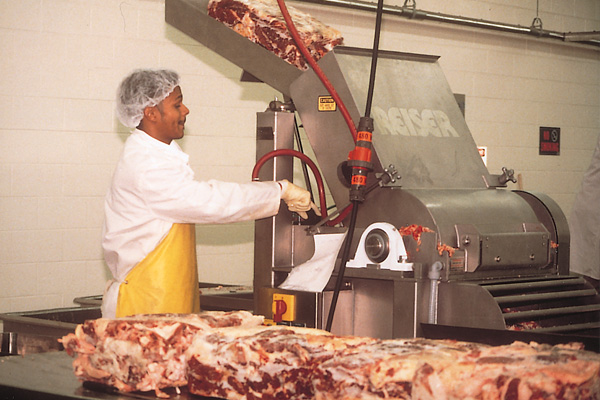 1940
Each prison is given responsibility for starting and operating industries to support their needs.
1946
A plant to make highway signs starts up
for Department of Transportation.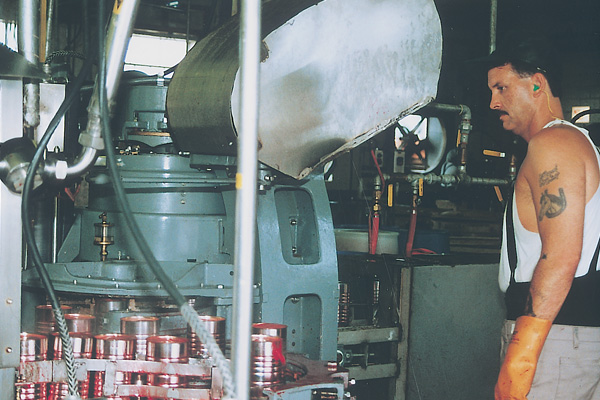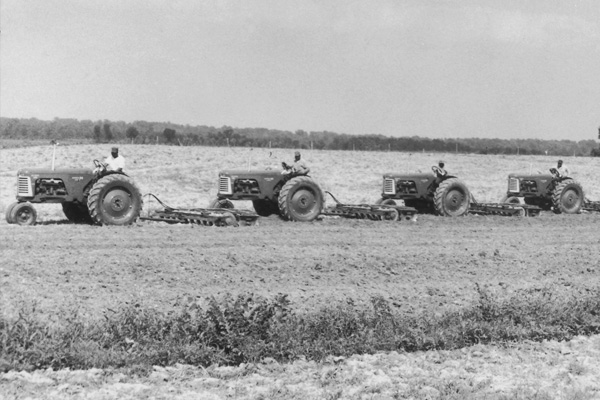 1919
A printing operation begins
at Central Prison in Raleigh.
1930
A concrete pipe plant launches at Central Prison
1939
A meat processing plant begins production at Harnett Correctional Institution in Lillington.
1941
A paint plant and janitorial products plant are established at Central Prison.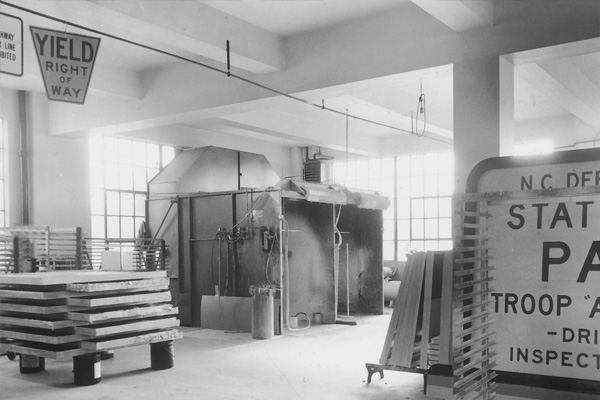 1951
A cannery starts production at Roanoke River Correctional Institution to feed state prison offenders.
Restructuring and a New Name
1957
The prison system separates from the Highways Commission; is placed under Department of Corrections; and is named North Carolina Correction Enterprises.
1959
A "quick copy" center is set up at Triangle Correctional Center to provide fast copying and duplicating services primarily to state government agencies in and around Raleigh.
1972
A metalworking plant starts up at Blanche Youth Institution in Caswell County. It closes in 2000, merging with a second metal plant established in 1994 at Brown Creek in Polkton, NC.
1957
New industries are established, including laundries, upholstery, forestry, and duplicating. Sewing is expanded.
1967
The janitorial plant is moved from Central Prison to Harnett Correctional Institution in Lillington.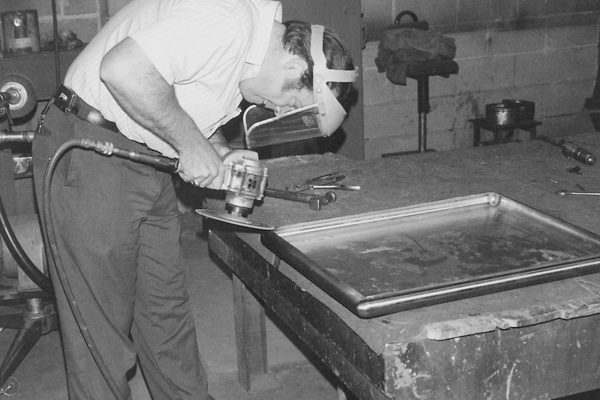 Restructuring and a New Name
1982
A package and distribution warehouse begins operating in Apex as a recycling program for government fleet lubricants. Today the facility serves as a statewide shipping and warehousing facility for all Correction Enterprises production centers as well as a seller of lubricants, greases and other fluids to government customers.
1994
The print plant relocates from Central Prison to its current location at Nash Correctional Institution
1974
The upholstery plant forms a partnership with Catawba Community College to train offenders for jobs in the upholstery and reupholstery industries.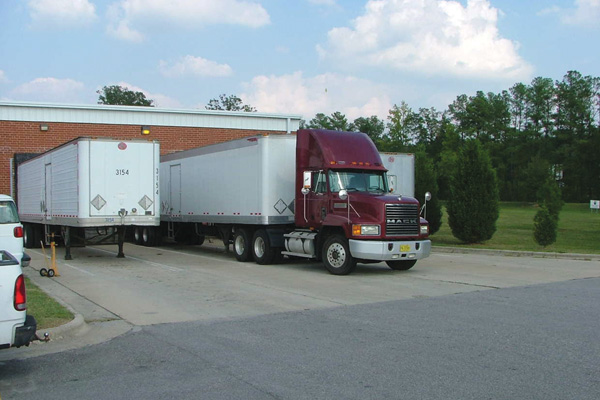 1987
A streets and highway sign plant is established at Franklin Correctional Center and is expanded in 1994.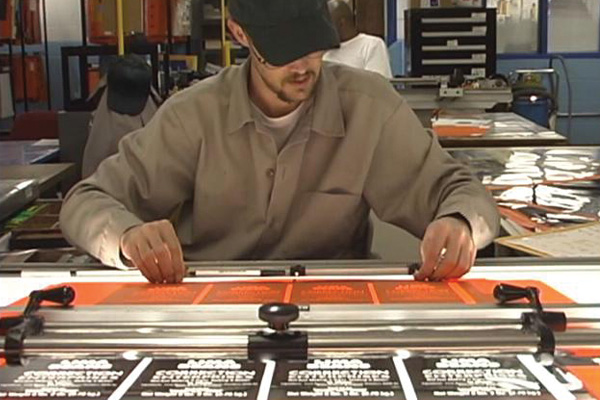 New Facilities and Industries
1998
An optical plant becomes operational at Nash Correctional Institution to train offenders to manufacture high-quality eyeglass lenses for prisons, Medicaid recipients and government employees and retirees.
2007
The woodworking plant moves into a new 30,000-foot facility at Alexander Correctional Institution.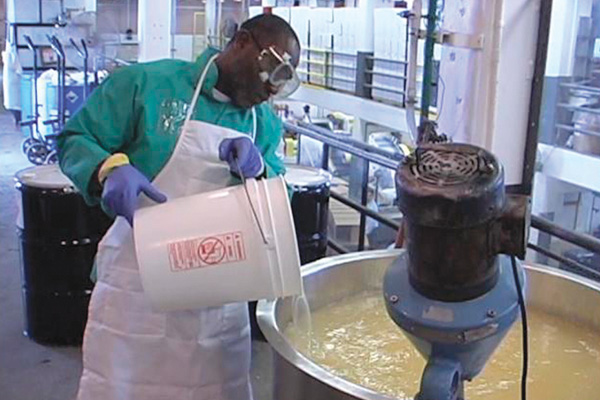 1997
A fresh produce warehouse operation is established at Roanoke River Correctional Institution.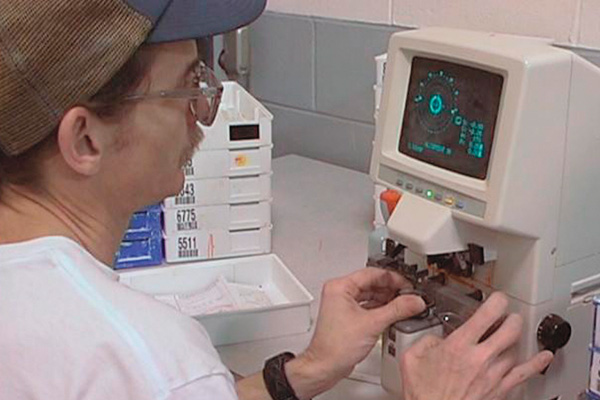 2007
The janitorial plant moves to a new, state-of-the-art facility near Warren Correctional Institution.
Accelerated Growth and Focus on Reentry Success
2011
A braille transcription operation was started up at Scotland Correctional Institution with funding from the Governor's Crime Commission.
2013
An employee service awards distribution plant was established at Carthage with offenders bused in from Sanford Correctional Center.
2008
Legislation passes that allows North Carolina government employees and retirees to purchase up to $2,500 in Correction Enterprises products for personal use each calendar year.
2012
A new staff position was created to focus exclusively on connecting released former Correction Enterprises offender employees with good jobs to achieve successful reentry into their communities.
2013
A Prison Industries Enhancement (P.I.E) Inmate Gift packaging Program is set up at the former Lanesboro Correctional Institution (now Anson CI) in partnership with Union Supply Company to allow offender friends and family to purhcase gift packs for offenders each quarter.
Lean Manufacturing Training Improves Efficiencies
2016
Correction Enterprises becomes the second-largest prison industry organization in the United States, second only to California.
2018
The state legislature and governor pass a law allowing North Carolina National Guard members and retirees to purchase Correction Enterprises products for personal use.
2019
The Quick Copy digital printing center at the North Carolina Correctional Institution for Women (NCCIW) relocates to the large offset Print Plant at Nash Correctional Institution to promote more efficient customer service.
2017
A partnership is formed with North Carolina State University to train all Correction Enterprises employees and offender employees in applying "Lean Manufacturing" approaches to all office and plant processes to improve efficiencies and productivity.
2019
A new state-of-the-art digital cutting and sewing operation begins production at Tabor Correctional Institution, improving speed, quality and efficiency while giving offenders training in modern computerized sewing technology.
2020
Multiple Correction Enterprises production facilities shift focus to aid North Carolina's response to the historic global COVID-19 virus pandemic by producing masks, face shields, hospital gowns, disinfectant, hand soaps, informational posters and other products to meet needs of prisons and other government customers.