Showcase professional certificates, licenses, accreditations and achievements with prestige.
Correction Enterprises is your agency's most reliable partner for custom matting and framing. Our costs are reasonable with prices at least 30% below market. Take advantage of the savings and show your employees that you take pride in what they do.
Special Offer
A special offer for State Employees, have your Retirement Certificate or Long Leaf Pine framed for only $60!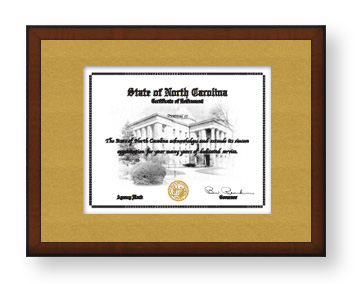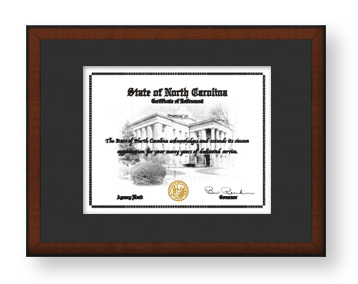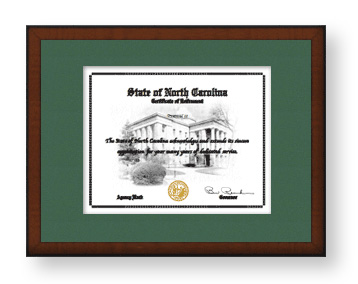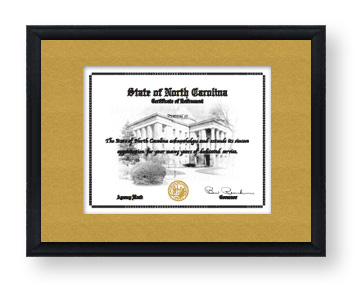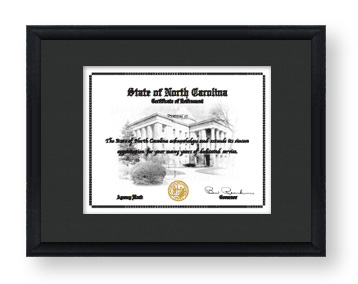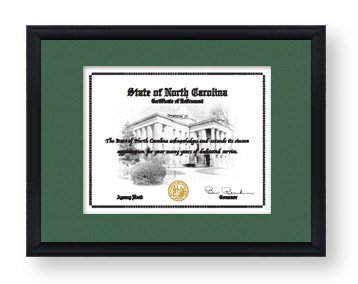 Give us some basic information about what you have in mind and we will assist you from there.
With our wide selection of framing materials our staff will help you find the perfect look.
Our experts will handcraft your piece, and we'll let you know when it's ready for pick up.
Contact a Matting & Framing Specialist
Why choose Correction Enterprises for custom framing and matting?
Our ultra-competitive prices and hard to beat. We offer huge savings, at least 30% below market prices.
Our framing and matting program is a hands-on training program for female offenders,
supporting our mission to create a safer North Carolina though the changing of lives.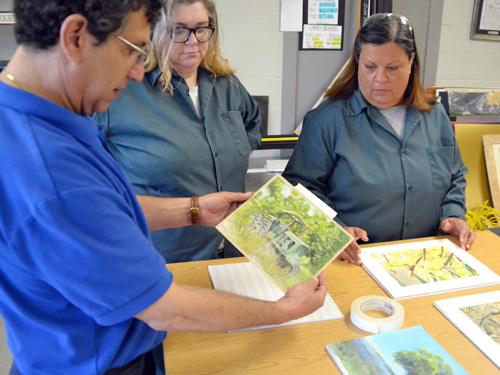 Hands-on training for offenders
---
The offenders who work in this faculty are passionate about build quality and design. This hands-on work offers offender training on specific skills to help them be better prepared for employment and gives them a much greater opportunity for future employment when released.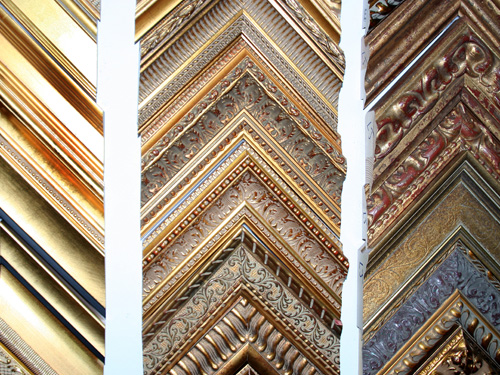 Quality & Expertise
---
We offer assistance to inspire and guide you through the custom framing process with an incredible selection of high quality custom framing materials. Choose from our collection of beautiful, hand-crafted moldings and archival quality materials.
"Our agency started using the matting/framing service for recognition when employees received their intermediate and advanced certificates..."
"Correction Enterprises provides a quality product for our employees at a very reasonable price! The most important benefit has been the pride employees demonstrate when they receive the nicely framed certificate. Correction Enterprises provides outstanding customer service and is very responsive to our needs. Our employees are thrilled to receive these professional certificates beautifully matted and framed."